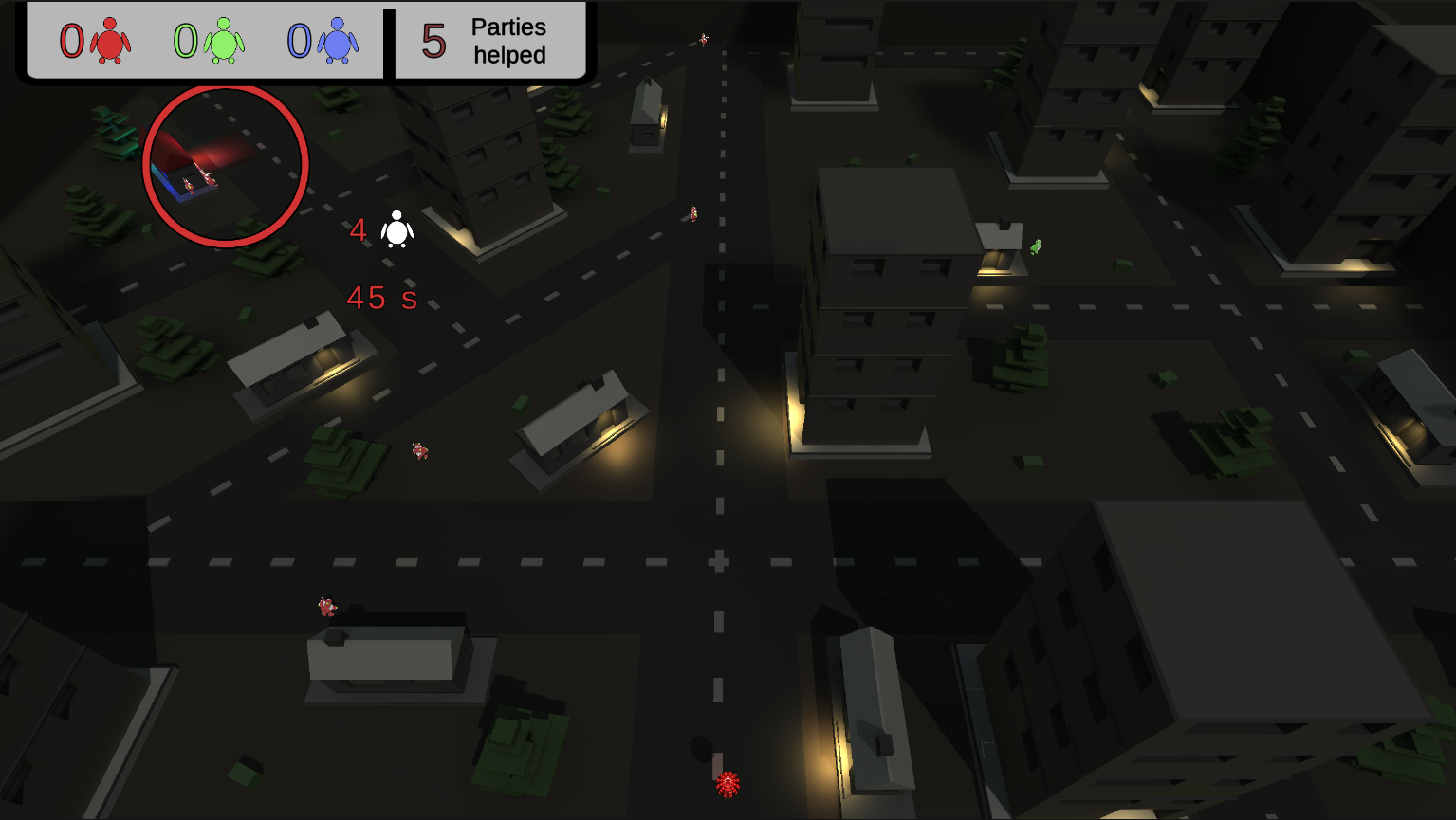 The Juicy Party Ball
A downloadable game for Windows
IT IS THE PARTY NIGHT !

As the mighty discoball, your job is to bring people to their perfect party !
People of the same color as you will follow you. You must bring them to parties of the corresponding colors, THE PARTIES NEED THEM !

But take care, if you're not fast enough, you'll lose your job !